No. 57 | 21.08.2022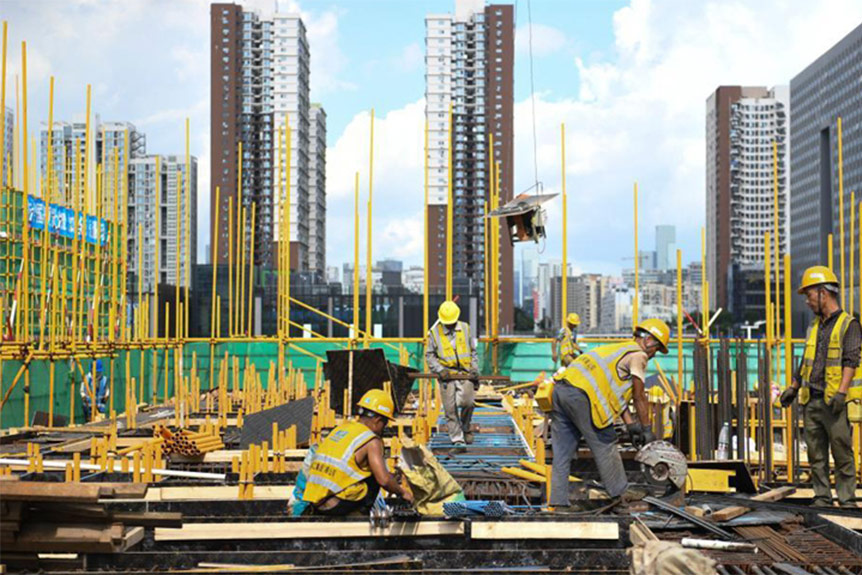 Construction Workers in Shenzhen, Guangdong Province [Xinhua]
SOEs Help Ensure Delivery of Residential Buildings in Shenzhen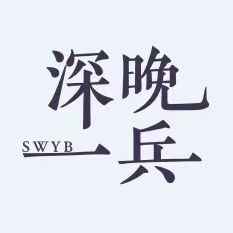 Shēn Wǎn Yī Bīng (深晚一兵)
Shen Wan Yi Bing is an expert in urban relations research and real estate investment in the Guangdong-Hong Kong-Macao Bay Area.
Context:
One of the results of the recent July 28 meeting of the Political Bureau of the CPC Central Committee was to mandate the stabilization of the real estate market through adhering to the principle that "houses are for living, not for speculation". A basket of policies will be implemented in accordance with local situations to fulfill people's reasonable housing needs. Local governments are held accountable for ensuring delivery of occupancy-ready residential buildings. The real estate market is expected to enter a healthier development cycle in the second half of this year, with the assistance of state-owned assets.
Key points:
In Shenzhen, state-owned enterprises (SOEs) are involved in several real estate projects, which are on the verge of financial collapse.
On May 30, Peninsula Estate declared that it lacked the funds to deliver its residential building project. All its employees were furloughed for 6 months. Beginning in April, Nanhai Corporation Limited, the parent company of Peninsula Estate, was suspended from trading on the Hong Kong Stock Exchange. On August 1, China Merchants Real Estate (one of four major SOEs in the real estate market) and Peninsula Estate signed a "Strategic Cooperation Agreement on the Phase V Project of The Peninsula" to extend further cooperation in liability settlement and equity acquisition. It was a key move to help Nanhai tide itself over.

KAISA, another private real estate company, was caught up in overdue payments and financial mismanagement that forced the Fengming Water Bank project in Baoan district to shut down. Sinochem Capital (another SOE) provided financial support to resume KAISA's operations. The China International Trust Investment Corporation (CITIC) was one of KAISA's major creditors, providing the fund 30 billion yuan (US$4.4 billion) in 2016. Currently, CITIC Urban Development & Operation has taken over four KAISA projects in Shenzhen, with an equity value of over 50 billion yuan (US$7.3 billion).

Affected by trade frictions, a Covid-19 resurgence, and a "once-in-a-hundred-years" rainstorm in Zhengzhou, China South City has been further afflicted in its performance and liquidity. As of March 31, 2022, their total interest bearing debt amounted to 31,26 billion yuan HK$35.975 billion (about US$4.6 billion), with a 69.4 percent debt-to-capital ratio. In March, China South City and SOE UPDIS of Shenzhen SEZ Construction and Development Group launched urban renewal projects worth 100 billion yuan (US$14.7 billion).

SOEs eased the short-term solvency risk and pressure on Peninsula Estate, KAISA, and China South City, developing more high-quality project cooperation and economic stability.
The People's Government of Shenzhen Municipal State-Owned Assets Supervision and Administration Commission (SASAC) has been active in major business activities in China and has improved its asset portfolio.
In what was the largest hostile attempted M&A take-over in China's A-share stock market (only domestically-based Chinese companies), in 2017, Baoneng, a privately-owned company, vied for the management rights of Vanke. To rescue Vanke from Baoneng's speculation, SASAC bought shares representing 29.38 percent of Vanke A stock, becoming the largest shareholder. In 2020, SASAC invested 25 billion yuan

(US$3.7 billion)

in Evergrande through its Shenzhen Talents Housing Group, helping Evergrande to pull through its debt crisis. Shenzhen Zhixin New Information Technology, a subsidiary of the Commission, acquired all the business assets of Huawei's Honor brand (the lower-end smartphone brand), protecting it from a hostile takeover. SASAC also bought 23 percent of the Suning Group worth 14.8 billion yuan

(US$2.1 billion)

to ease their immediate debt difficulties.

Shenzhen SASAC owns about 4 trillion yuan (about US$589.4 billion) in assets. The Commission and SOEs have already become an important factor in ensuring stability of the market and society.
The Significance of Republishing Mao's "Paper Tiger" Thesis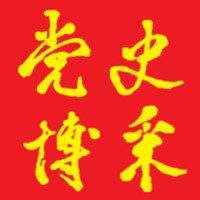 Extensive Collection of the Party History (党史博采)
Founded in 1988, the Extensive Collection of the Party History is a bi-weekly periodical recounting stories about the Communist Party of China (CPC). Every month, the two issues are divided by subjects: the first issue mainly publishes documentaries about important figures and subjects in CPC's history from an all-round, multi-angle, and broad perspective. The second issue is devoted to research and theoretical studies on the history of CPC.
Context:
Following the Jinmen Bombardment in 1958, nearly a decade after the founding of the People's Republic of China (PRC), Mao Zedong reiterated and deepened his famous "paper tiger" thesis for a wider audience. The thesis was first publicized in a 1946 interview, shortly before KMT's troops were about to take over Yan'an, which at that time was the "red capital" of CPC. This thesis has greatly invigorated the fighting spirit of the Chinese nation, both before and after the founding of PRC, and today is still inspiring the Chinese people to stay confident in their fight against US-led imperialism and to bravely continue the development of socialism.
Editor's note:
The Jinmen Bombardment was a major military operation, designed by Mao himself, to crack down on the US-led conspiracy for Taiwan independence in 1958. This operation tested the US's attitude toward Taiwan independence and determined that the safeguarding of Taiwan by US forces faced real limits and constraints. This military surprise attack was planned very carefully and kept confidential for months in advance. On the day of the bombardment, all wired communications on Jinmen Island were interrupted, and three high ranking KMT generals became casualties of war.
Key points:
After the Jinmen Bombardment, the US immediately responded by issuing an intimidating statement threatening the Chinese people with war. However, Mao remained calm and

unperturbed

. He stated that the West's attitude of interventionism must be stopped not only in China but also in Asia, Africa, and Latin America. China should treat imperialism as a paper tiger, show contempt for it strategically, but deal with it seriously at a tactical level.

At that time, the US military advocated using nuclear weapons against China, while its ally, the Soviet Union, did not want to be implicated in the Taiwan question and was hesitant to provide China with nuclear technology. Mao asked the People's Daily to publish his statements titled, "Comrade Mao Zedong's Assertion that Imperialism and All

Reactionaries are Paper Tigers". The article aimed its appeal at all progressive people, Marxists, and revolutionaries both in China and the socialist camp, to equip them with more revolutionary confidence and determination to fight against imperialism. With revolutionary foresight, Mao shared his belief that "The East wind has prevailed over the West wind" within China and throughout the international socialist camp. Treating US-led imperialism as a paper tiger constituted an indispensable spiritual condition for the victory of international revolutionaries.

The reiteration of the "paper tiger" thesis not only guided the military struggle, but also motivated China's national industry to strive to surpass the UK, as this was a crucial development period for China, known as the "Great Leap Forward". Liu Zhijian, then deputy director of the General Political Department of the PLA, pointed out the significance of the "wave of study" that followed the publication of Mao's article. He witnessed the fact that Mao's thesis helped to break the people's superstition and fear of US imperialism. Zhou Enlai considered Mao's "paper tiger" thesis to be an extremely important document; he ordered the text to be made available to cadres at all levels and to the Chinese public.
Sign up for Dongsheng's weekly news digests