No. 43 | 01.05.2022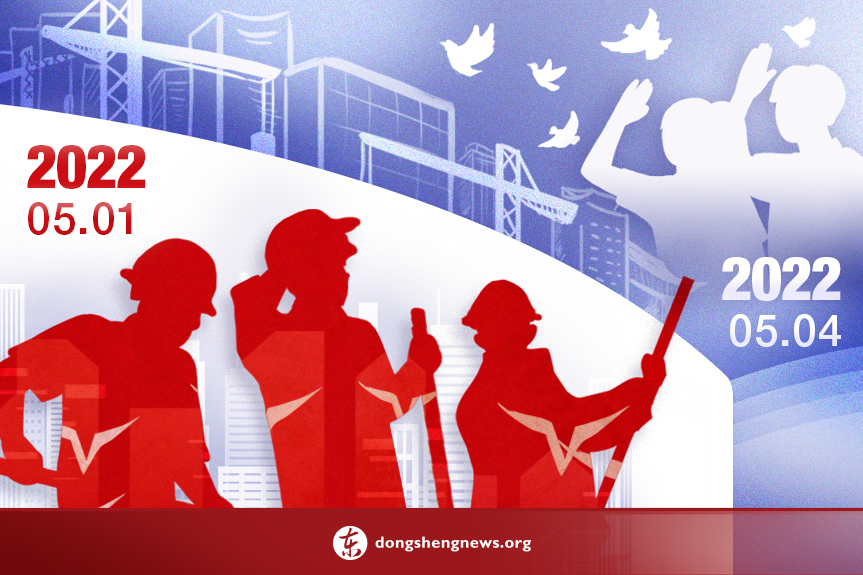 Happy International Workers' Day! [Xiang Wang]
Dear reader,
Due to the upcoming International Workers' Day and China's Youth Day, we will not publish Chinese Voices next week. After a short break, on May 15, we will again bring you new and refreshing insights on Chinese issues. We wish you all the best!
—Dongsheng editorial collective
Why does China's economy continue to grow?

Lu Feng
Lu Feng (路风) is a professor at the School of Government at Peking University
Context
China's economy grew 4.8 percent in the first quarter of 2022, below this year's growth target of 5.5 percent. Lu Feng, however, points out that China's economic miracle is based on its industrial system and state structure established in Mao's era. This growth mechanism has been playing a key role in boosting China's economy in the past 70 years; thus, there is no "ceiling" for the country's economic growth.
Key Points
The mainstream view of China's economists is that the economic miracle during the reform era is due to the economic institutional reforms and a shift in China's strategic priority from an emphasis on heavy industry to labor-intensive industries based on its comparative advantage. This viewpoint also maintains that China's tremendous growth, since the 21st century, is specifically driven by its accession to the WTO.
Countries such as Brazil and South Africa did not experience a significant increase in economic growth after WTO accession. This implies WTO accession is not the decisive factor underpinning China's fast growth. It is the country's nearly completed industrial system that enables China to benefit from global trade, thus turning WTO accession into a favorable condition for economic growth.
China has 41 major industrial categories, 191 medium categories, and 525 subcategories, making it the only country in the world that has all the industrial categories in the United Nations industrial classification system. This is a result of the 30 years of industrialization that preceded the reform and opening-up. One of the greatest achievements of the reform and opening-up was the establishment of a socialist market economy while keeping the Chinese socialist industrial system intact. The massive foreign investment in China has been complementary to its economic growth.
China experienced high growth in all industrial sectors simultaneously. The growth of the steel industry reveals the tremendous strength of China's industrial system. No other country in the world has experienced this type of high growth rate at any stage in their development. Between the years 2000 and 2014, China's crude steel production increased from over 120 million tons in 2000 to 820 million tons in 2014, a net increase of more than 700 million tons in less than 15 years.
Neither the market-oriented reforms, an important vehicle for this growth, nor WTO accession was the driving force of growth. The high growth in capital-intensive industries was driven by domestic demand (China was a net importer of steel until 2004).
There is another factor that has enabled China's economic development to remain uninterrupted (despite its twists and turns) for 70 years, and that is the state structure laid down by the leaders of the founding generation. This has ensured that China's economy is developed independently, not dominated by capitalists and widely supported by the whole society.
Summary
According to Lu Feng, China's economic growth is a long-term phenomenon. Today, China's industrial system is far more powerful than ever before, and there is no end in sight to the technological progress and structural changes in the industrial system. Therefore, the golden age of China's economic growth still lies ahead.
How China helps developing countries reduce debt instead of increasing it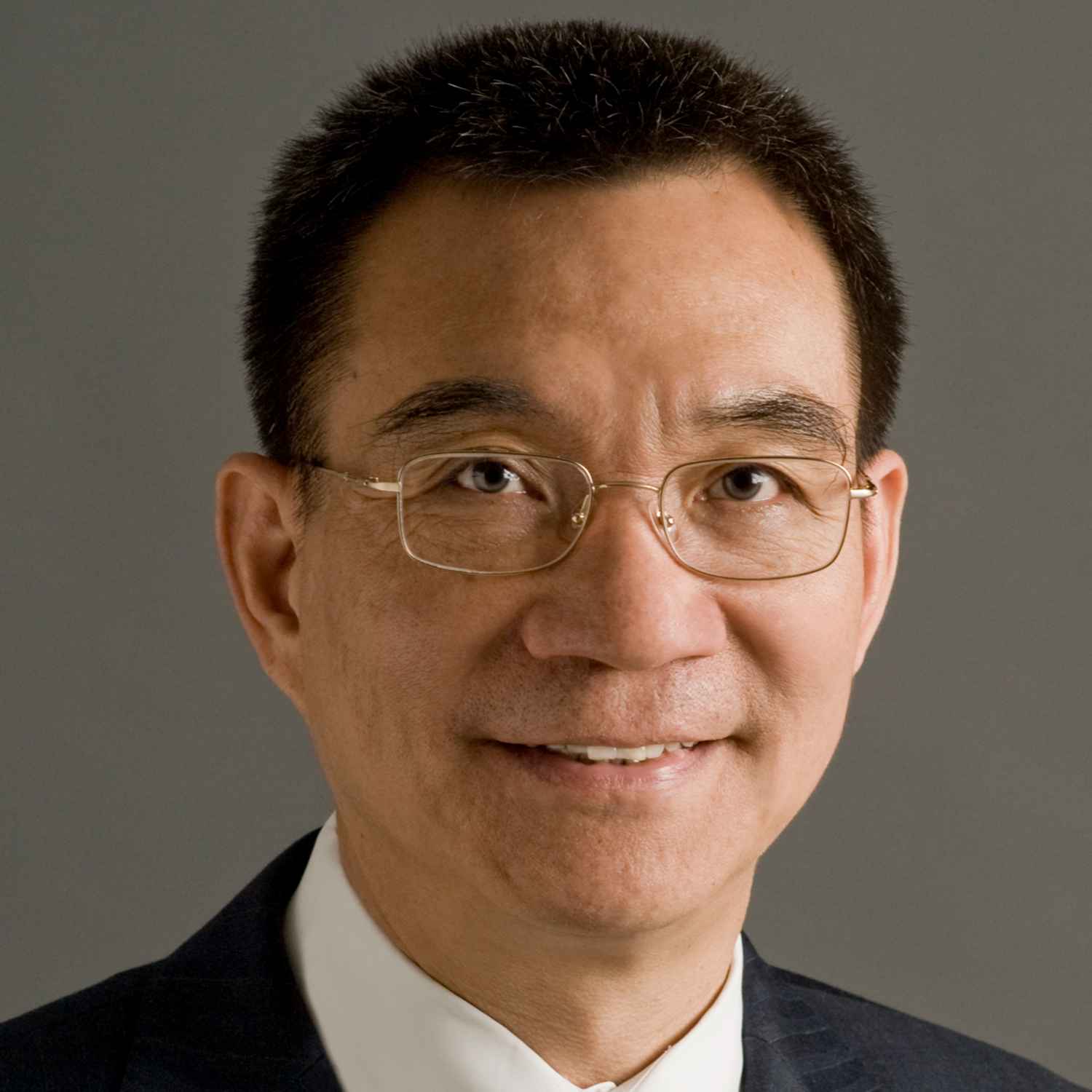 Justin Lin Yifu
Justin Lin Yifu (林毅夫) is the Dean of the Institute of New Structural Economics at Peking University, and is the former Chief Economist of the World Bank
Context
With the rising debt crisis in Sri Lanka, Western mainstream media is again propagandizing the so-called Chinese "debt trap theory" using examples like the Hambantota Port in Sri Lanka. In this interview, Lin Yifu refutes the Western media's distortion of China's overseas development cooperation, points out the ineffectiveness of aid from Western countries and their multilateral financial institutions, and explains how China's overseas development cooperation has transcended the Western model to achieve mutual development with the Global South.
Key points
The debt problems of many developing countries have accumulated over a long period of time. For example, studies by scholars show that 90 percent of Sri Lanka's government debt was incurred through loans from other countries, and only 10 percent was credited to Chinese loans. Eighty-five percent of the debt of Africa's "heavily indebted countries" was incurred from developed countries prior to China's investments in Africa.
After the 1980s, with the rise of neoliberalism, the West pushed the narrative that the infrastructure gap could be narrowed by the private sector. Following the advice of the IMF and the World Bank, most developing countries implemented reforms to reduce government public spending and enhance the role of the market. It has led to a deterioration of economic conditions.
One example of Western "conditional" loan assistance from the IMF is that Burkina Faso was requested to implement 500 institutional reforms per year.
Western loan assistance in developing countries was based on the experience of developed countries. Their investments, by and large, were made in sectors such as education, healthcare, human rights, and political transparency, which could not reduce development bottlenecks.
Based on its own experience as a developing country, China created a development model of infrastructure plus industrial park cooperation based on the principles of extensive consultation, joint contributions, and shared benefits. The model has not only helped create a continuous cycle of economic growth for developing countries but has also enhanced their ability to repay their debts. This is the reason why China's overseas infrastructure projects are supported by many countries.
Summary
Lin points out that there is no so-called Chinese debt trap. If the economies of developing countries do not grow, the regions will suffer from unemployment and social and political turmoil. Developing countries should discover a path suitable for their own development based on their own failures and successes.
China's delivery of regular military supplies to Serbia is not "saber-rattling"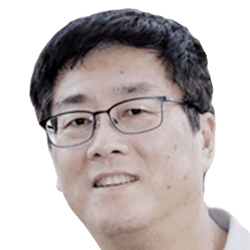 Chen Feng
Chen Feng (晨枫) is a freelance writer specializing in military issues
Context
Between April 9 – 12, China delivered FK-3 (Red Flag-22) air defense missile systems to Serbia. It is the first time Chinese air defense missiles were sold to Europe, immediately touching a nerve in the West. Serbia, a Chinese Belt and Road partner country, selected Chinese air defense missiles through a bid in 2019. Chen Feng analyzes the historical and practical factors behind the cooperation between China and Serbia.
Key points
Serbia has been deeply affected by the geopolitical games of the great powers and is indeed aware of the importance of military defense systems. Serbia was the first casualty of World War I. During World War II, British and American support did not prevent the German invasion of Serbia. After the Cold War, under the banner of "human rights over sovereignty" Yugoslavia was broken up by NATO.
Serbia applied for admission to the EU in 2009. It has yet to be admitted. It is China's Belt and Road Initiative that has brought substantial economic development to Serbia. Based on historical lessons and the current international situation, Serbia made a historic choice, i.e., to adhere to an independent and neutral path of peaceful development.
After comparing the Chinese FK-3 missile, the Russian S300 missile, and the American Patriot missile, Serbia finally chose the Chinese missile, which has integrated the advantages of both American and Russian missile technology. In addition, China is already at the forefront of air defense missile development globally.
Serbia is a militarily neutral country and does not align itself with any country or group in terms of security policy and military equipment. It makes economic and political choices according to its national interests. In the case of its air defense missiles, it chose the Chinese Red Flag-22.
Serbia's choice is fully compliant and transparent. Air defense missiles are defensive equipment, not intended for launching attacks against neighboring countries. It is also completely unreasonable for the West to accuse China of "saber-rattling". China never sells military equipment that changes the regional military balance of power, much less threatens regional peace.
Summary
Chen Feng believes that China has an urgent need to modernize its military. It is also inevitable that China will export its military technology at a time of rapid economic and technological development. China does not use military trade to build spheres of influence but acts as a constructive force in international affairs by helping receiving countries improve their national defense capabilities.
The information war behind the Russian-Ukrainian military conflict
Cheng Honggang
Cheng Honggang (程宏刚) is a senior researcher at Taihe Institute and an expert in Central Asia and Eastern Europe issues
Context
Although not directly militarily involved in the Russian-Ukrainian conflict, the United States is using its hegemony to manipulate public opinion to significantly intervene in this conflict. Cheng Honggang analyzes the information warfare behind the Russian-Ukrainian conflict and its implications for China.
Key points
In order to control Europe, weaken Russia, and expand its energy exports and military industry, the US provoked the Russian-Ukrainian military conflict. The US has been manipulating public opinion to demonize Russia, causing "Russophobia" to sweep through the Western world.
Russia has used public opinion, psychology, and intelligence to mount an effective global defense and communication campaign. For example, it denounced the US's use of its hegemony to supply weapons of mass destruction to Ukraine. Russia also sought international support under the banner of the "de-Nazification" of Ukraine.
US-based Internet companies have become tools for political manipulation in support of US interest groups. Google, Apple, Intel, META, and other tech giants have cut off supplies and suspended service to Russia. Russian official accounts are mostly "restricted" by Twitter, Facebook, YouTube, etc.
In response to the US sanctions on internet services, Russia has taken action to ensure national cybersecurity and control over the Internet by launching RUNET, its own "local area network", and imposing restrictions on US media outlets such as CNN and ABC.
The US Central Intelligence Agency (CIA) has orchestrated and organized anti-Russian activists around the world to post false information on social media. For example, faking scenes of a young Ukrainian girl sending her father off to war to fuel international hatred of the Russian military actions.
Western countries have launched a massive cyberattack on Russia, which has a serious impact on Russia's space control center, national defense, energy, finance, telecommunications, and other key sectors. With the help of the US, the Ukrainian government has formed an "IT Corps", which has also launched numerous cyberattacks on Russia.
Summary
The author notes that the West's information war against Russia is likely to be repeated in the strategic competition against China. Western anti-Chinese politicians have already used the Russian-Ukrainian conflict to attack China and speculate on Taiwan and other issues. China should learn from its experience, make up for its shortcomings and deficiencies in Internet technology, maintain internal social cohesion, and build international soft power in order to cope with future crises.
"On Coalition Government": Mao's first all-encompassing design for China's modernization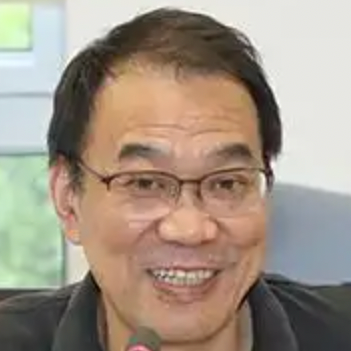 Yang Hongyu
Yang Hongyu (杨宏雨) is a professor at the School of Marxism, Fudan University

Yan Zhewen
Yan Zhewen (严哲文) is a doctoral student at the School of Marxism, Fudan University
Context
In April 1945, when the global struggle against fascism and the Chinese People's War of Resistance Against Japanese Aggression were about to be won, Mao Zedong delivered a political report entitled "On Coalition Government" at the Seventh Congress of the Communist Party of China (April 23-June 11) held in Yan'an. In the report, Mao applied Marxism-Leninism to the Chinese reality and proposed the goals and the path to achieve modernization of the new China after the victory of the resistance. According to Yang Hongyu and Yan Zhewen, "On Coalition Government" is Mao's first strategic proposal for China's modernization.
Key Points
After the victory of the War of Resistance Against Japanese Aggression, how to deal with the Kuomintang (KMT) became an urgent problem for the CPC. After years of war, the people were eager for peace and democracy, and the CPC never gave up negotiating with the Kuomintang. Based on this, Mao Zedong came up with the political strategy of establishing a democratic coalition government. He pointed out that the prerequisite for the establishment of a coalition government was the abolition of the dictatorship of the anti-popular KMT clique.
According to Mao's vision, China, during the whole period of the new democratic system, was at a different stage than the socialist stage of the dictatorship of the proletariat, and therefore the coalition government was "a united front of all the democratic classes".
Economically, Mao proposed a growth strategy that centered on the liberation and development of the productive forces. Drawing on Sun Yat-sen's ideas of "land for the tiller"(耕者有其田 gēng zhě yǒu qítián) and "restraint of capital"(节制资本 jiézhì zīběn), he advocated land reform and the distribution of land to the people, while directing the capital of the landlords to go to industry. He also stressed the need for the state to operate and manage banks, railroads, and other key areas of national importance and related to people's livelihood.
Due to the low productivity of society at that time, Mao recognized the necessity of developing the private sector to promote economic growth. He also advocated the use of foreign capital, "free and equal trade with all countries", and "support for private industry" to promote China's economic development.
Culturally, Mao advocated building a new democratic culture that was anti-imperialist and anti-feudal and served the people, so he proposed the active promotion of literacy.
Summary
The imminent victory in the war against Japanese aggression made it possible for China to become an independent, free, democratic, unified, and powerful China for the first time in a century. The three major political groups in China at that time – the Democratic League, the CPC, and the KMT – all put forward their own strategies for nation-building and modernization. However, Mao Zedong's "On Coalition Government", as an important achievement of Sinicization of Marxism, characterized by two key elements including national independence and the realization of political democracy and economic industrialization, conformed to the reality of the times and eventually became the people's choice.
(Chinese Voices will continue to interpret the historical context and developmental logic of Marxism's Sinicization)
Sign up for Dongsheng's weekly news digests