No. 45 | 22.05.2022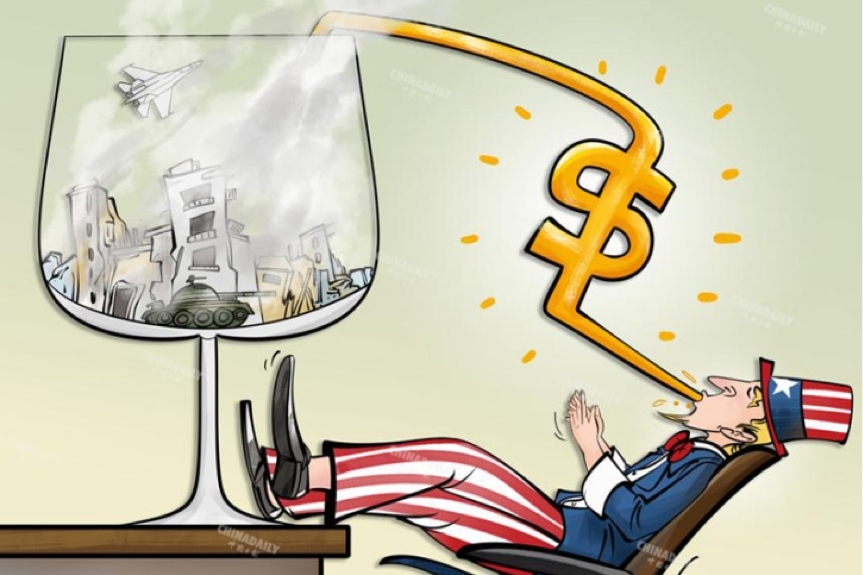 Western financial sanctions on Russia provide China with a rare opportunity to understand and plan for the future. [China Daily]
The implications of Western sanctions against Russia for China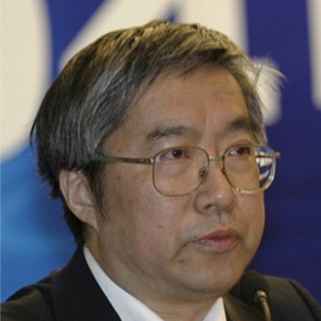 Yu Yongding
Yu Yongding(余永定)is an academician at the Chinese Academy of Social Sciences, and former member of the Monetary Policy Committee of the Central Bank
Context
Since the outbreak of the Russian-Ukrainian military conflict, the United States and its allies have attempted to create severe financial turmoil by imposing financial sanctions on Russia in order to deter Russian military action or even induce regime change. According to Yu Yongding's analysis, the financial sanctions have not met the expectations of the West. The Western financial sanctions remind China, which has around US$3.2 trillion in foreign exchange reserves and is the second largest creditor to the US, that it should plan ahead and think seriously about ways to maintain China's financial security.
Key points
Generally, financial wars start with an attack on a country/region's currency, as was the case in the 1998 Hong Kong financial crisis. The US, EU, and its allies announced the weekend of February 27 that they would freeze Russia's foreign exchange reserves. Their aim was to make it impossible for the Central Bank of the Russian Federation to access its US$630 billion 'war chest' to stabilize the ruble which fell sharply after Russia launched military actions in Ukraine in February.
Russia was able to stabilize the ruble in less than a month (February 28- March 24) through countermeasures such as interest rate hikes, capital controls, and requiring sanctions-supporting countries to buy oil in rubles. The resulting Western sanctions have largely failed in the short term.
The financial sanctions by the US and its allies illustrate that the global financial system and the US dollar have been weaponized into geopolitical tools. The nefarious behavior of the US in freezing foreign exchange reserves has not only seriously damaged the international credibility of the US but has also shaken the credit foundation of the dominant international financial system in the West.
If there is a geopolitical conflict between the US and China, then China's overseas assets will be seriously threatened, especially its huge reserves. Therefore, the composition of China's external financial assets and liabilities urgently needs to be adjusted and the portion of US dollar denominated assets in its reserves portfolio should be reduced.
Summary
The author points out that it is not the first time that the US and its allies, the self-proclaimed "defenders" of international rules, have frozen the foreign currency reserves of other countries. The US froze about US$7 billion in assets held in US financial institutions by the Afghan central bank, claiming to use half of them to compensate the victims of 9/11. Western financial sanctions provide China with a rare opportunity to understand and plan for the future. The country's reserves now substantially exceed the levels required for precautionary purposes or for self-protection against the currency crisis. It should reduce its holdings of US Treasuries in the future, increase its imports of commodities and strategic materials, cut its excessive war chest, and accelerate the security of its overseas assets, especially international reserves.
Twitter under Musk could be US's weapon to contain China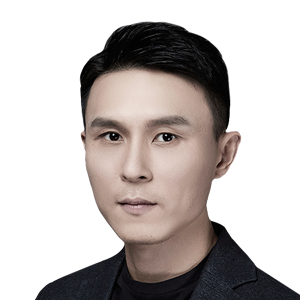 Xiong Jie
Xiong Jie (熊节) is an expert on Internet governance, and the founder of Maku Insights
Context
Recently, Elon Musk announced his acquisition of Twitter and declared his intention to adhere more closely to the principles of free speech, which, in a statement, Musk called "the bedrock of a functioning democracy." Xiong Jie provides an in-depth analysis of Musk's real motives for acquiring Twitter, and the potential risk of a Musk-led Twitter being used as a weapon of the US to contain China.
Key points
While claiming to be "socially liberal but fiscally conservative", in reality, Musk opposes government economic intervention for poor and working people and the establishment of trade unions, yet simultaneously has received billions of dollars in government subsidies over the last decades and is closely connected to the U.S. military.
Musk claims that his acquisition of Twitter is "to protect" freedom of speech, selling the public a grand story with a utilitarian purpose behind it. Like his SpaceX's Starlink or Inspiration 4 Space Tourism, he begins his ventures with spellbinding stories-telling narratives, such as "making humans a multiplanetary species". Many projects, claiming to be charitable, do, in fact, just serve the interests of the US government while using the latter's funds.
Twitter is seen as a great advertising platform, which will be a very useful tool for expanding Musk's business landscape. After the acquisition, Musk will not change the properties of Twitter as a propaganda weapon and may even take the initiative to actively cooperate with the military and intelligence agencies.
Musk says he wants to restore "free speech" to Twitter, but not for everyone. He wants to give a voice to the US's neofascists and the industrial capitalists in manufacturing industries, most notably Donald Trump.
Since the Covid-19 pandemic, neofascism has risen in the US, which hopes to reverse the economic decline by provoking wars abroad. The Democratic and Republican parties have turned from infighting to unanimous expressions of global hostility. This movement could form a coalition on the Twitter platform thanks to Musk's contribution to the process. This dynamic will gradually emerge on other social media platforms as well.
Summary
Xiong Jie points out that the current US government's main foreign strategic goal is to contain China. The weaponization of Starlink and Twitter will be a big project of government and capital collusion, which is the most important factor in Musk's business decision. There are many hawks within the current US government and intelligence agencies who are eager to start a war with China, such as US Secretary of State Anthony Blinken and US National Security Advisor Jake Sullivan. Musk could become a more dangerous force if he collaborates more closely with the government, military, and intelligence agencies.
Why is China focusing on county towns for this urbanization phase?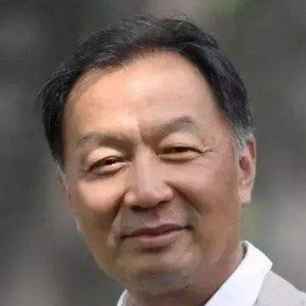 Wen Tiejun
Wen Tiejun (温铁军) is an economist and professor at the China Rural Construction Institute of Southwest University
Context
Recently, China has issued guidelines for urbanization with a focus on county towns, which is an important part of China's five-level administration (including provinces, prefecture-level cities, counties, townships, and villages). Half of China's population lives in counties, and the majority of the rural population's 500 million people still live in rural areas affiliated to counties. What is the aim of the new guidelines? According to Wen Tiejun, it is to promote the transformation of China's urbanization model from a mega cities orientation to an integrated urban-rural (城乡融合 chéngxiāng rónghé) model in line with the rural revitalization (乡村振兴 xiāngcūn zhènxīng) strategy.
Key points
Although the level of urbanization rose from 15 percent to 30 percent in the decade after 1985, the reality is that rural land has been transformed into urban land, while the rural population has not been urbanized. The people who work in the towns and cities could not enjoy the same social security benefits as the urban population living in them. Following the tax sharing reform (分税制改革 fēnshuìzhì gǎi gé) in 1994, local tax revenues fell sharply and land concessions became an important source of supplementary funds for local governments, with some coastal areas deriving more than 80 percent of their local government revenue from land transfer.
In the past, China's urbanization was mainly driven by the development of mega cities in the Pearl River Delta and Yangtze River Delta through concentrating capital and labour in an export-oriented economy. This developmental model, however, resulted in massive unemployment when faced with external financial crises. For example, the closure of factories along China's coastline, due to the financial crisis in 2008, resulted in over 20 million people losing their jobs.
Today, China is shifting towards developing urban-rural integration within the county-level economy, recognizing the importance of keeping industries in the counties to provide peasants with employment, and to achieve a local urbanization (就地城镇化 jiùdì chéngzhènhuà). It is also important to change old ideas and encourage urban populations to leave the cities and go to towns and villages.
An example is Yu Village in Anji County, Zhejiang Province, which has been designated a provincial model of common prosperity. The village has shifted from a "mining economy (矿山经济 kuàngshān jīngjì)" to an ecological economy (生态经济 shēngtài jīngjì), and developed a leisure and tourism industry. Not only are more than 800 local villagers employed, but 3,000 citizens from Shanghai have been attracted to this village, as well as 182 foreigners.
Summary
The author points out that this new type of urbanization should enable peasants to obtain long-term property income such as equity income from collective cooperatives. Through developing new industries in the counties that are conducive to the "dual carbon" (双碳 shuāng tàn )goals, and promoting joint entrepreneurship between peasants and city dwellers, people can find employment in their hometown so as to achieve local urbanization. Rural revitalization is the "ballast stone (压舱石 yā cāng shí)" for China's response to the challenges of globalization, while moving to a a new developmental model in which domestic circulation (国内大循环 guónèi dà xúnhuán) plays a dominant role. Local urbanization in counties should become the main direction of rural revitalization.
How China established its healthcare and epidemic prevention systems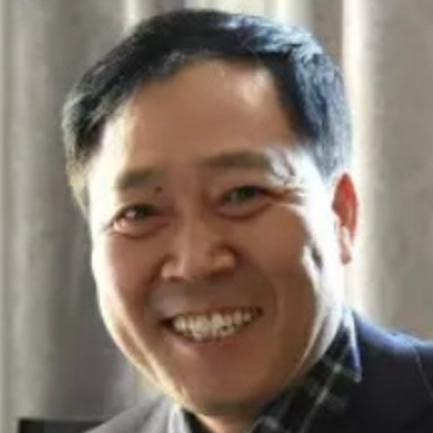 Li Honghe
Li Honghe (李洪河) is a professor at the College of Political Science and Public Administration, Henan Normal University
Context
The global outbreak of the Covid-19 pandemic is a major test of any country's epidemic prevention system and governance capacity. Li Honghe analyzes how China's epidemic prevention system was established after the People's Republic of China (PRC) was founded and effectively safeguarded the lives and health of the people.
Key points
According to an official report in September 1950, the cumulative number of incidences (发病数 fābìng shù)of various diseases and epidemics in China was about 140 million people per year, with over 30 deaths per one thousand. More than 50 percent of deaths were caused by preventable infectious diseases, such as the plague, cholera, and measles. CPC gradually established the health work policy of "serving the workers, peasants, and soldiers, developing a prevention orientation, integrating Chinese and Western medicine, and combining [health work] with mass campaigns".
To cope with the schistosomiasis epidemic, CPC and the central government set up a dedicated leadership team to eliminate the disease in seven years by combining scientists with the masses. For the prevention and treatment of tuberculosis, the Ministry of Health promoted the Bacillus Calmette–Guérin (BCG) vaccination in 1951 and gradually set up tuberculosis control clinics in various regions. In the mid-1960s, the national tuberculosis prevalence rate dropped from 4 percent in the early days of New China to about 1.5 percent.
China established grassroots health organizations and cleaning systems to improve environmental sanitation. In Beijing, for example, there were 11,125 sanitation teams in 16 districts by 1951. In response to the germ warfare carried out by the U.S. military in Korea and northeast China in 1952, Mao decided to launch a nationwide Patriotic Health Campaign (爱国卫生运动 Àiguó wèishēng yùndòng), advocating "the good habit of hygiene and cleanliness for all".
A professional epidemic prevention system was established starting from the central government down to the grassroots levels. After the founding of New China, epidemic prevention stations, which have become the Centers for Disease Control and Prevention today, were first established at major stations along the nationwide railroad lines and then expanded to the whole country. By 1952, 147 epidemic prevention stations had been established.
Mao also emphasized healthcare work in rural areas and at the grassroots level. By 1951, 91.2 percent of all counties had set up healthcare centers, forming a three-level epidemic prevention network at the county, township, and village levels. Meanwhile, urban medical workers were mobilized to provide care and medicine to rural areas, where a cooperative medical system was also established.
Summary
Thanks to the efforts of CPC and the Chinese people, epidemic prevention in new China achieved remarkable results: in eight years, the average life expectancy of the Chinese people increased from 35 to 57 years (1949-1957). The plague was essentially eliminated. The mortality rate of measles dropped from 8.6 percent in 1950 to 1.6 percent in 1956, and epidemics, such as schistosomiasis, malaria, and black fever were effectively controlled. China eliminated smallpox in 1979 and malaria in 2020.
The story of Yangjiagou: Self-correction of mistakes is the key to CPC's success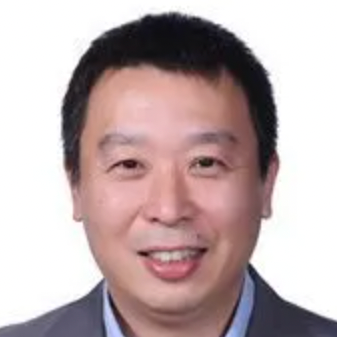 Han Yuhai
Han Yuhai (韩毓海) is a professor at Peking University and vice president of the Institute of Xi Jinping Thought on Socialism with Chinese Characteristics for a New Era
Context
In March 1947, the Kuomintang launched an intense attack on the Shaanxi-Gansu-Ningxia Border Region, the base of CPC, and the Party's Central Committee was forced to leave Yan'an and fight in northern Shaanxi. It finally arrived at Yangjiagou near Mizhi County and was stationed there for about four months. During this period, Mao Zedong applied a Marxist-Leninist analysis to China's socio-economic situation, assessed who were "our enemies" and who were "our friends", and promptly corrected the wrong practices in the rural land reform movement (March 1947-May 1948). According to Han Yuhai, it was CPC's ability to uphold its political principles while flexibly correcting its mistakes that made the Chinese Revolution a success.
Key points
Summary
Mao emphasized in Yangjiagou that it was crucial to distinguish between friend and foe and to "make it clear that what we want to establish is a democratic coalition government, not a government run by a single Communist Party". The author points out that, fundamentally, it was always revolutionaries like Xi Zhongxun and Ren Bishi who were able to stand up bravely when most people were not resolute, stand up for the fundamental interests of the Party and the people, speak out, and correct the mistakes of the Party, all of which ultimately enabled CPC to win the hearts and minds of the people and achieve revolutionary victory.
(Chinese Voices will continue to interpret the historical context and developmental logic of Marxism's Sinicization)
Sign up for Dongsheng's weekly news digests