No. 50 | 03.07.2022
A rising continent, Africa, is expected to be more deeply engaged with the China-led Belt and Road Initiative (BRI). [CGTN]
Dear reader,
Chinese Voices is back. From now on, we will publish only two articles per week, in a format similar to what we have always done. This week, however, will be a little different. We have a longer abstract based on a critical debate among academics about the Chinese presence in Africa – its advances, contradictions, and possibilities – that we think you might be interested in.
We hope you will like the new changes.
—Dongsheng editorial collective
The Impacts of the Russian-Ukrainian Conflict on the World Economy

Ding Yifan
Ding Yifan (丁一凡) is a senior researcher at the Taihe Think Tank and the World Development Institute of the Development Research Center of the State Council. He has published seven books on economic globalization, the Euro, economics in general, the international financial crisis, U.S. hegemony, dollar hegemony, and the European debt crisis. He edited 权力20讲 (Twenty Lectures on Power), published dozens of academic papers and hundreds of articles in various national newspapers and magazines, and contributed to international volumes on development, exchange rates, environmental protection, and international trade, etc.
Context:
The Russian-Ukrainian conflict is having a dramatic impact on the world economy. As global energy and food prices rise, inflation in the United States, Europe, and other developed countries remains at high levels, leading to the possible outbreak of a financial crisis. While damaging its economy, Western sanctions against Russia have not been able to crush the country. The rise in energy prices, after the conflict, has increased Russia's foreign exchange earnings and government revenues. Russia's military capability has not been fundamentally affected by the costs of the special military operation.
Key points:
In the short term, US energy and military industries have greatly benefited from the Russian-Ukrainian conflict, but the conflict has also expanded the negative impacts on the US in the medium and long-term future. The US has confiscated and frozen Russian assets, censored all pro-Russian opinions, and silenced critical voices such as those promoting "No New Cold War", thus exposing the true fascist nature of the United States to sovereign nations.

European countries are donning the cape of a fake moral high ground in the Russian-Ukrainian conflict. However, if the conflict is prolonged, Europe may become the biggest loser. The EU will lose its access to affordable energy and its reputation as a safe place to invest, falling into an era of social unrest caused by financial and refugee crises.

In the long run, the conflict will reshape the world economic landscape. The US kicked out Russia's key financial transactions from SWIFT, but Russia retaliated and demanded to settle Russian energy purchases with the West in rubles, which restored the ruble to a normal exchange rate and strengthened the perception of currency stability. With the deteriorating US financial situation and the inevitable dollar devaluation, dollar hegemony may collapse.

The United States has asked other countries to join in implementing sanctions against Russia and has threatened to impose "secondary sanctions" on countries that do not cooperate. The Middle Eastern countries have large dollar assets, but they also have strong economic and trade ties with Russia from whom they import more than 80 percent of their food. In reality, the US may not impose sanctions as it wishes.

Trade between Russia and China has been settled in local currency for a long time and the trading volume continues to grow. To counter the West's "new Cold War", Russia will likely invite Chinese companies to participate in energy development in Siberia and other regions and accept the Chinese RMB as an investment currency.
Summary:
Since the Russian-Ukrainian conflict, the US-instigated and highly-charged international situation between China, the United States, and Russia has become more prominent. To isolate China and Russia, the US will withdraw from economic globalization and try to establish new economic pacts with its allies, which will reduce trade globally, lead to losses for multinational corporations, and increase government debt burdens and stagflation. Increasingly, developing countries need investment and assistance from China for industrialization, rather than high-end manufactured goods from developed countries. The West will also intensify its competition with China and other emerging countries for markets in Asia, Africa, and Latin America, which means that the next round of great power competition will shift the focus towards BRI countries.
The Cognitive Deficit and the Strategic Repositioning of Chinese-African Relations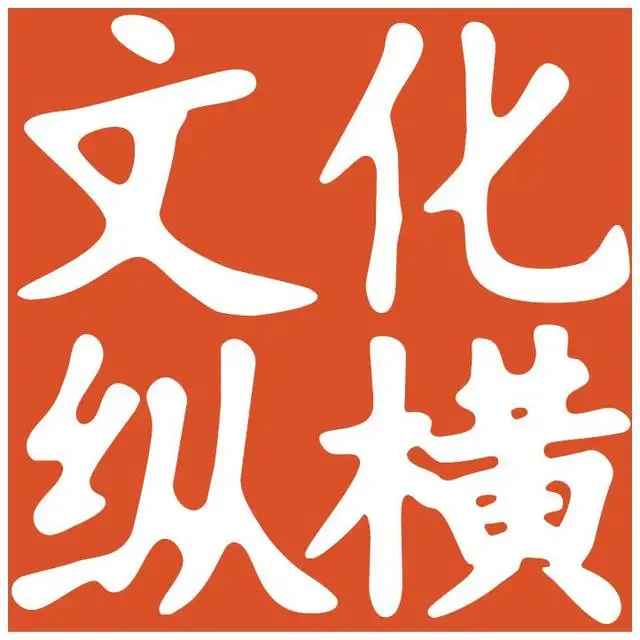 Beijing Cultural Review (BCR)
This journal was started in 2008 for "Cultural Reconstruction" purposes, dedicated to reorienting and reinvigorating Chinese culture and values in the time of a changing world order, exploring China's new ethical and moral system, and advancing the development of human civilization. The journal has become one of the leading platforms for Chinese intellectuals and practitioners to share their thoughts on socialist projects in China and in the world.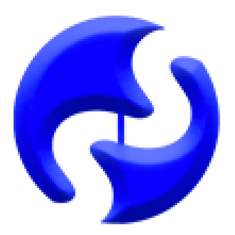 Eurasian System Science Research Association (ESSRA)
Launched in April 2009, ESSRA is a national academic organization formed by experts and scholars engaged in Eurasian system science research. Its purpose is to promote the research work, gather and absorb the world's innovative resources, and make important contributions to systematically improving China's innovation capability.
Context:
After Russia launched its special military operation against Ukraine on February 24, the comprehensive Western sanctions against Russia have plunged the post-World War II international system into an unprecedented crisis. China faces the major challenge of repositioning itself away from integrating with the US-led international system, and towards uniting with developing countries to build a new international system of common development, equality, and mutual benefit. The Russian-Ukrainian conflict is also driving African geopolitics toward the frontier of great power competition, and profoundly transforming China-Africa relations.
Against this backdrop, on May 27, 2022, BCR and ESSRA organized the seminar Ukraine Crisis and African Issues in the New International System, at which experts on African issues discussed three main themes: Africa in the Russian-Ukrainian Conflict and Great Power Competition, The "Cognitive Deficit" and Strategic Repositioning of Chinese-African Relations, and The African Pivot in Building a New International System; they outlined the importance of China's further development and alignment of its strategy towards Africa.
Key points:
Issue One: Africa in the Russian-Ukrainian Conflict and Great Power Competition
Li Xiaoyun (Senior Chair, Professor of Liberal Arts, China Agricultural University):
The current and future direction of Africa's geopolitical landscape during this great restructuring of the unipolar world is characterized by the following points.
Africa maintains good ties with China, the United States, the European Union, Russia, and other countries and regions; but Africa has not yet entered the core circle of great power competition.

Africa tends to keep a diversity of external competitors, but it needs to "take sides" in the future, increasing the leverage of its resources and possibilities to take advantage of the geopolitical situation.
Zhang Hongming (Researcher, Institute of West-Asian and African Studies, Chinese Academy of Social Sciences):
The current geopolitical game has replaced the diversity of external powers on the continent already.

The United States will strengthen relations with key countries to improve its strategic landscape and achieve its strategic goals in Africa. As the competition between China and the US in Africa has become clearer, now is the best time to test Chinese-African relations.
Zheng Yu (Professor, School of International Relations & Public Affairs, Fudan University):
The Russian-Ukrainian conflict reinforced the great powers' rivalry in Africa, which could make China turn more to the Third World amid the increasing tensions between the US-led West and China; it has also increased the centripetal force of the West as a whole and shifted global trade towards regional trade blocs.

Europe and China have accelerated their economic and trade strategies in Africa. In terms of trade volume, China is catching up to Africa's largest trade partner, Europe, and far surpassed the United States. The strategies of the US and the EU have not achieved expected results, and China is facing an important strategic window in which to act.
Issue Two: The "Cognitive Deficit" and Strategic Repositioning in Chinese-African Relations
Shu Zhan (Director of the Center for African Studies, China Institute of International Studies):
Regarding Africa, the strategic standoff between China and Europe and the United States has been going on for a long time. But the Chinese people still need to further develop their understanding of the Chinese-African partnership so as to meet the strategic needs of both Africa and China. Only by having a thorough understanding, will we be able to move Chinese-African relations in the right direction.
Li Xiaoyun (Senior Chair, Professor of Liberal Arts, China Agricultural University):
Regarding Sino-African cooperation, the first steps were taken in the 1960s through the development of the close brotherhood of nations; the second step was a further enhancement of Chinese-African friendship, beginning in the 1980s; and the third is the current development of economic and social partnership. Africa is still at a stage where economic development is enjoying overall priority. China's investment, trade, and aid portfolio still remain crucial to sustaining the positive relationship between China and Africa.

As for concerns about the possible cultural insensitivity on China's part, with the structural emphasis on China's economic relations with Africa, China has been viewed widely as a "new rich" power in the continent. We cannot, however, abandon the fundamental role of our "African brothers or sisters" in Chinese diplomacy. More importantly, we need to treat Africa as a realistic "strategic partner for development".
Zhang Chun (Researcher, Center for African Studies, Yunnan University):
Two perceptions of Chinese-African cooperation need to be changed: first, the way that the US-led West responds to and manages the shifts of international powers has revived the strategic importance of developing countries as an integral part of Chinese diplomacy; second, there is a lack of an accurate analysis of Africa's benefits from the Belt and Road Initiative and that needs to be remedied.

China's strategic importance to Africa needs to be improved; the current strategic framework based on the Forum on China-Africa Cooperation needs to be enhanced; the level of Chinese-African policies needs to be deepened; and new growth points for Chinese-African trade need to be strengthened.
Yan Hailong (Professor at Tsinghua Institute for Advanced Study in Humanities and Social Sciences):
The aims of the Belt and Road Initiative are determined by the participating countries, but the Initiative's uncertainties need to be recognized at the same time. Those who have criticized BRI, have not considered the reality that China and the participating countries are going through a steep learning curve due to the large cultural differences and the limited exposure to pre-project implementation.

With the massive growth of bilateral trade and the influx of private capital under BRI, China and Chinese companies must continue learning and adapting, and further consider the social and environmental goals of participating countries in addition to the economic objectives.
Issue Three: The African Pivot for Building a New International System
Zheng Yu (Professor, School of International Relations & Public Affairs, Fudan University):
China's trade with BRI countries is growing rapidly. To reduce the geopolitical risks, promote Chinese infrastructure standards, and further integrate Chinese production capacity with African industrialization, China should take this window of time to establish the Chinese-African Free Trade Agreement (FTA), which has strategic significance geopolitically and economically.
Xu Xiangping (President of the China-Africa Economic and Trade Promotion Council in Hunan Province):
At present, Hunan is promoting practical cooperation with Africa in economic and trade cooperation and carrying out trade pilots in local currency settlement.

In view of the current difficulties, more efforts should be made to establish and improve ten long-term mechanisms in operations, arbitration, financial support, logistics, and risk prevention, among other areas, for Chinese-African economic and trade cooperation.
Wang Luo (Director of the Institute of International Development Cooperation, Research Institute of the Ministry of Commerce):
Chinese-African economic and trade cooperation has been weakened in recent years because of problems in feedback and information sharing mechanisms among relevant domestic stakeholders. The bottlenecks and institutional barriers encountered by government departments in guiding enterprises' cooperation with Africa cannot be solved in a timely manner, leading to deeper problems. We should further strengthen the construction of partnerships among relevant domestic stakeholders, such as government, enterprises, NGOs, and research institutions.
Xu Xiuli (Professor at the College of Humanities and Development Studies, China Agricultural University):
How to innovate global public goods supply and governance mechanisms has become a key challenge. China should take a step forward and elevate the practice of Chinese-African development cooperation to a new paradigm of global development governance, providing new mechanisms and solutions to development and poverty reduction issues for most developing countries and populations at the global grassroots level.
Hailong Yan (Professor, Tsinghua Institute for Advanced Study in Humanities and Social Sciences):
Under the theory of Wallerstein's world system and the dependency model of development, China's overseas infrastructure projects and investments have generally not caused local de-industrialization, but rather have been aligned with the development goals of participating countries. Thus, BRI has facilitated the movement of peripheral countries into semi-peripheral countries, has mitigated the inequitable effects of neoliberalism as much as possible, and has enabled China to relatively reduce the peripheral character of its own economy.
Liu Haifang (Associate Professor, School of International Studies, Peking University):
China is currently the most influential country in Africa because of its outstanding contributions to infrastructure construction and manufacturing, but the United States is still considered the best development role model for Africa. It shows that China needs to enhance its soft power. China should focus on studying and understanding Africa's aspirations for independent and autonomous development and raise its awareness of Africa's strategic position. With a more refined and in-depth practice of win-win cooperation, soft power will be strengthened naturally.
Summary:
As for the ideological developmental path, China and Africa have a lot in common. However, we have not sufficiently managed the relationship between China and Africa, and this has led to our insufficient understanding of Africa's real needs and ineffective trading, and other forms of aid. We have not aligned African domestic policies with market forces in free play, thus causing poor conduct by Chinese enterprises and entities in Africa, leading to the danger of derailing African national strategic goals. We did not properly handle the relationship between China and other major countries outside Africa, underestimating the disruption, suppression, and even containment from the United States and its allies. This has profoundly affected the sound development of Chinese-African cooperation.
China's activities in Africa, and even BRI development, are often subject to harsh Western scrutiny and distorted interpretations. We have not provided strong cultural leadership abroad, requiring us to quickly build a systemic frame of leading narratives during future research and practice on African topics. In practice, we need to focus on concrete ways to better align BRI targets with the development agendas and needs of African countries.
Sign up for Dongsheng's weekly news digests